Quad Cities Commercial Painting
Shambaugh Painting's Quad Cities commercial painting division can help give your commercial property a much needed facelift, from painting the outside of your Quad Cities commercial building or the inside with a number of different services.
We all know branding is everything, should you need a new look or just a freshen up for your had Quad Cities Commercial property then trust your Painting needs to Shambaugh Painting and get the professional results you demand and your clients expect to see when they visit your business.
Quad Cities commercial exterior on this State st Bettendorf location by Shambaugh painting
Need a Quad Cities Commercial Painter?
Shambaugh Painting commercial painting service will have your business looking better than ever.

We can update your business exterior and revamp your curb appeal, or freshen up the color on the office walls to help increase productivity.
Shambaugh Painting provides highest quality painting materials from Sherwin Williams including innovative painting techniques and painting styles.
Our team of experienced commercial painters have the equipment and skillset needed to get the job done the right the first time as quickly and efficiently as possible.
Shambaugh Painting takes just as much pride in our integrity as we do in our commercial painting services here in the Quad Cities and Surrounding Communities.
Contact us Today for a Free Estimate At 309-269-2478 or use the contact form .
---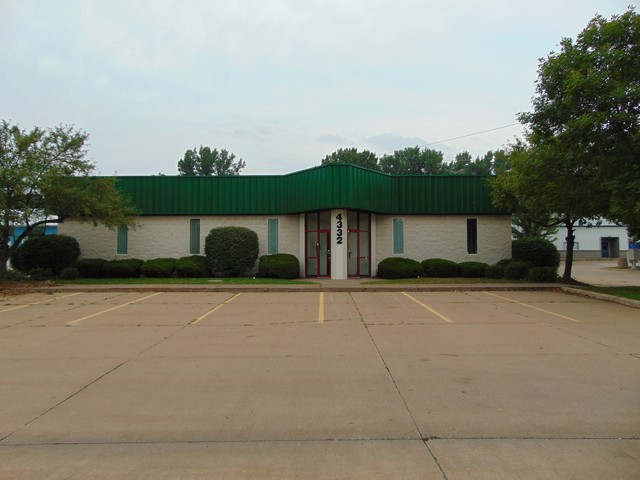 a view of the commercial exterior from state street Bettendorf
---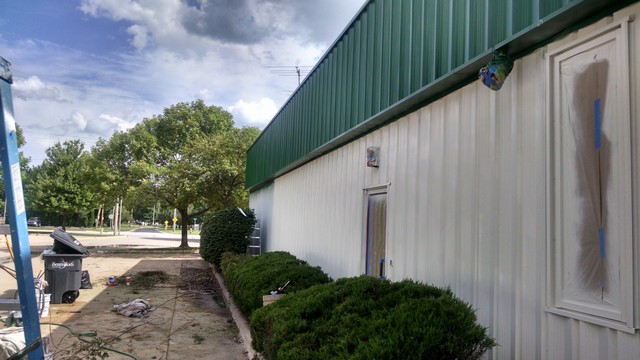 preperation work underway on this state st Bettendorf commercial exterior painting by Rodney Shambaugh painting
---
Quad Cities Commercial wallpaper removal
Here at Shambaugh painting besides painting and drywall and plaster repair we also are very experienced in removing the commercial wallpaper so many Quad City businesses installed in their entryways , hallways, bathrooms, boardroom and corner offices to name a few.
todays modern Quad Cities commercial buildings have shed that old fashioned luck for a more sleeker quality paint job in todays modern colors.
Please call us at 309-269-2478 for a FREE no obligation quote. 
quad cities commercial drywall repair
whenever you remove wallpaper from a commercial project you inevitably have some aggravation on either the drywall or plaster coat because when they know drywall is going to be installed they don't take the walls to a level five finish.
We have become experts at Shambaugh painting in making the necessary repairs to troubled walls in preparation for a quality quad cities commercial painting.
If you need a quote for wall repairs after the wallpaper is removed please contact us or call 309-269-2478
---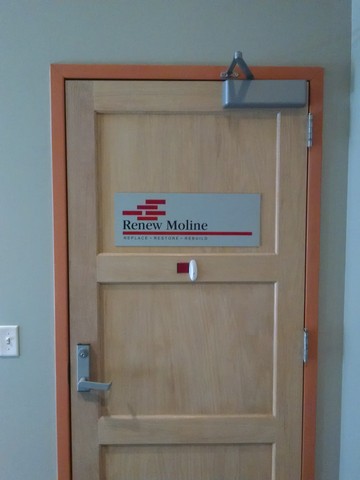 3 story stairwell with high ceiling with wall repairs for Renew Moline headquarters
---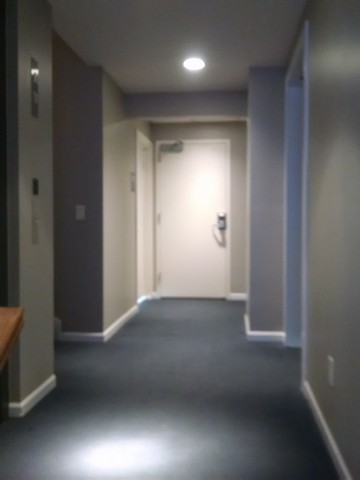 Renew Molines commercial stairwell painted by Rodney Shambaugh
---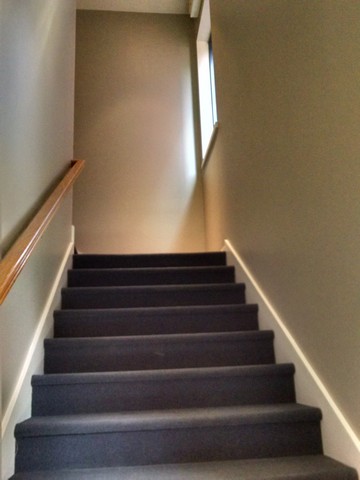 downtown Moline Commercial painting of stairwell for Renew Molines headquarters by Rodney Shambaugh