Deck and Fence Staining
Deck and Fence staining done professionally by Shambaugh Painting will protect and enhance the beauty of your deck, add value and safety.
Lumber costs are so expensive these day and with the brutal Quad Cities weather swings you really need to protect your investment with a professional stain installed by Shambaugh Painting please give us a call at 309-269-2478 and schedule a Free Estimate before its too late and you end up having to replace your Fence or Deck.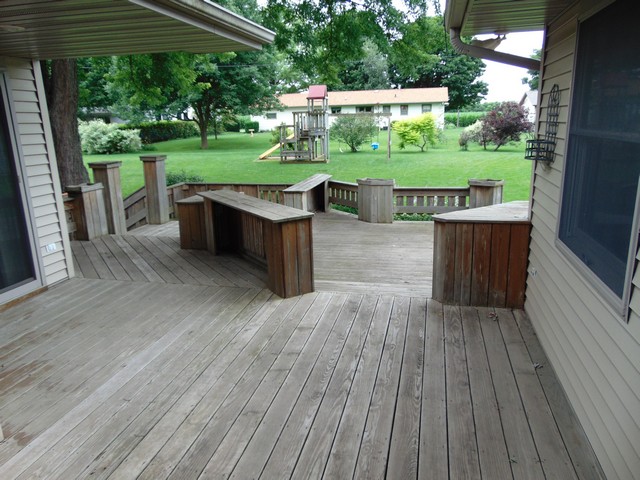 before pressure washing on this tired weathered Davenport Deck by Shambaugh Painting
The above and below pictures is to show the difference between your tired old weathered deck and your new freshly pressure washed outdoor living space.
I sure know which one I would rather throw a 4th of July or graduation party on.
Please give Shambaugh Painting a call today at 309-269-2478 to schedule a free estimate to pressure wash and stain your fence or deck right here in the Quad Cities and surrounding Communities.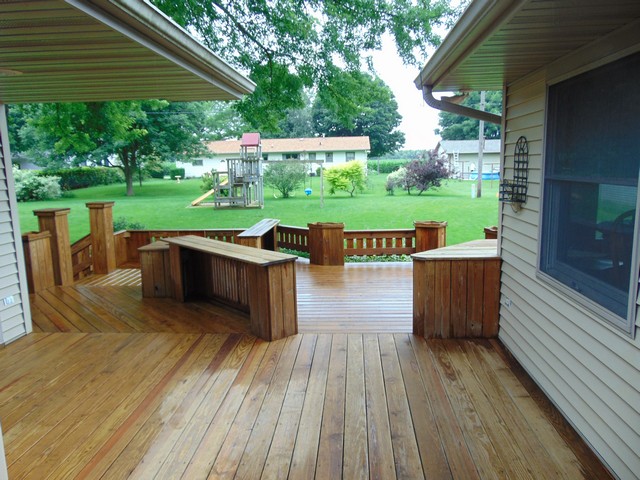 After pressure washing of this Davenport IA deck showing new life to old wood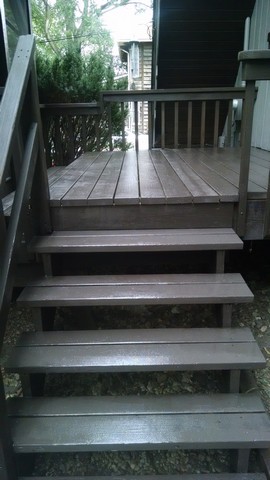 Freshly stained rear deck on Moline A frame house on River drive across from the mighty Missippissi River by Shambaugh Painting